Providing Exceptional Quality
for Over 35 Years
Woodwright works closely with Architecture and Interior Design firms from initial design concept through final installation to provide exceptional flooring for the most discriminating clients. We pride ourselves on sourcing and delivering the highest quality products safely and efficiently. Our team of construction professionals are well versed in all aspects of the planning and construction processes, and our on-staff skilled craftsman consistently deliver the impeccable results expected by our clients.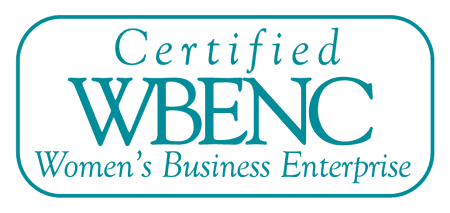 Woodwright is proud to be a Certified Woman-Owned Business
In 2017, Woodwright earned the Women's Business Enterprise certification from the Women's Business Council-Southwest Certification Committee. The certification denotes that a woman owns, operates, and controls a majority of the business. To learn more about our WBENC certification, please visit the Women's Business Council-Southwest.
"We are very excited to have gained this certification" said Lorie Welch, CEO for Woodwright. "It is important to me to carry on the legacy of Woodwright. Steve trusted us to continue the legacy of the company while leading the future growth. This certification is the first step for our company in developing that growth and expanding our unique products in the national market."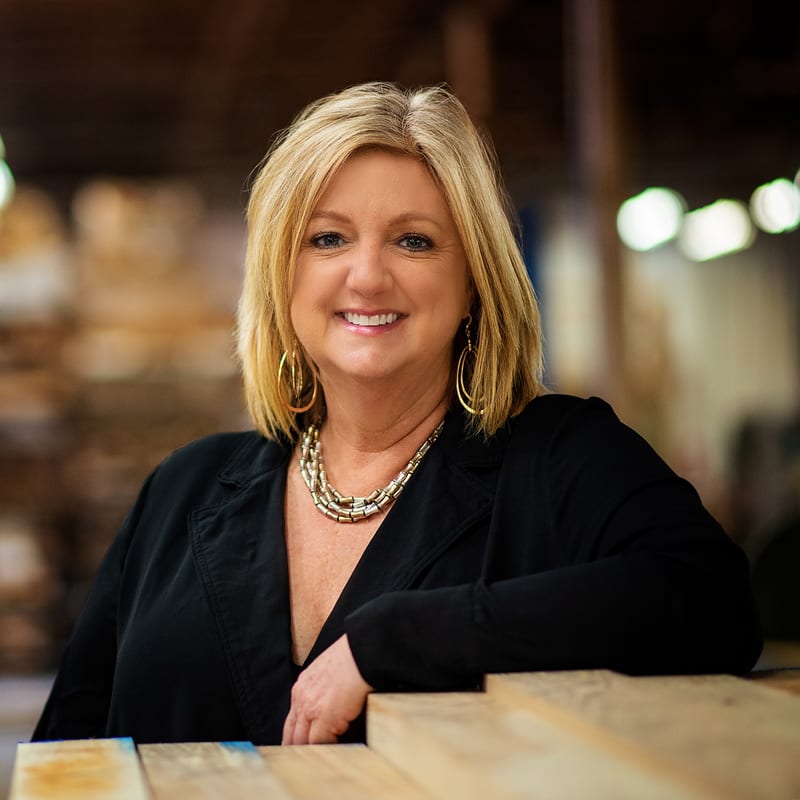 Our Story
Woodwright began in 1985 when Steve Welch and his uncle, Tom Peterson, decided there was a need for a company that specifically and exclusively installed and refinished wood flooring. Starting in Tom's garage, they went to work for companies that had experience in commercial carpet installation but didn't necessarily want to do wood. Turns out it was a brilliant idea and Woodwright Hardwood Floor Company quickly became experts in wood flooring and established our name as the go-to guys in the metroplex.
As work began coming in regularly, they moved into a storage unit that had been converted into a shop where miles of Brazilian Cherry were milled. The space quickly became too small and Woodwright relocated to a place on Dragon Street where Steve found himself running the company alone. He was not only doing a lot of the labor, but also managing the everyday administrative portion of a business. He had a vision from the beginning of what he wanted it to become and was a man on a mission! Steve Welch was the kind of intelligent, intuitive person that just knew things naturally. He had no business background, but that did not deter him from building Woodwright into a multi-million-dollar company that is recognized nationally as a titan in the industry.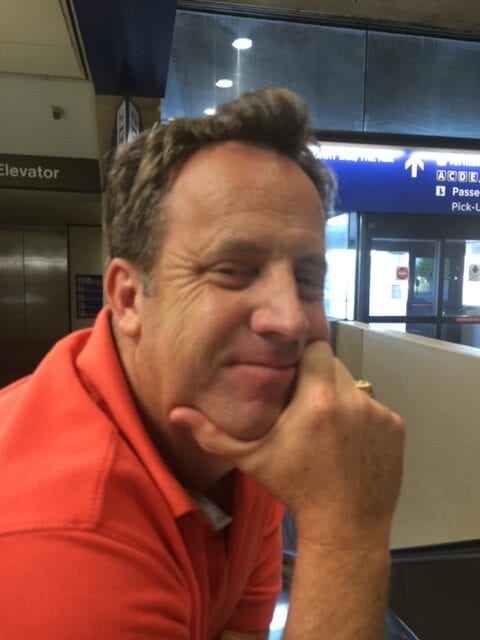 We lost our founder in January of 2016 and it struck us to the very core. Yet the company that Steve built was so strong and so viable that since his passing Woodwright has flourished as we strive to continue his Legacy.
Over the years, Woodwright has grown and refined our craft to include manufacturing most of the materials for custom specifications called out by architects and designers. In addition to flooring, we have added custom wall and ceiling materials and have tackled lots of spectacular stair projects.
We take great pride in the family centric culture that Woodwright was founded upon and values greatly. Most of our employees have been with the company for more than 10 years, and there's even a couple that date back to that garage where it all began over 35 years ago. These faithful employees embody the core values of our company – integrity, honesty and quality. Our company is now piloted by Lorie Welch whose vision to expand our custom capabilities to markets outside Texas and accelerate the growth of Woodwright has proven extremely successful. She works alongside James Colten, our COO, who started in 1993 shortly after returning from service in the US Navy. He started out as a helper and literally worked his way up. Together they have continued the craftsmanship, quality and excellence for which Woodwright has become known.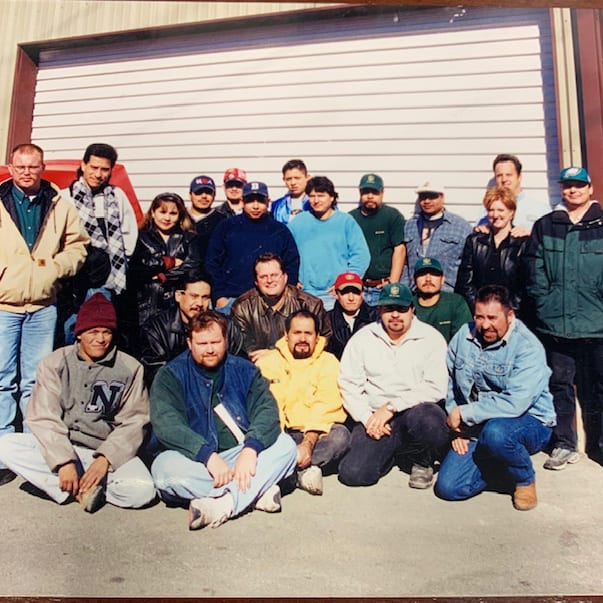 Steve Welch was a truly great man that built a phenomenal company and it is now our mission to ensure that it continues to be a place where quality and craftsmanship come first and honesty and integrity are our driving principles.
Meet Our Team  of Experts
Location
Our facility is located in a beautiful 30,000 square foot building on Regal Row in Dallas, Texas, and features a a state-of-the-art custom fabrication shop and expansive showroom. Our staff of over 70 people includes a sales department, an estimating team, CAD designer, and full time Artist/CNC Specialist, in addition to the dedicated craftsmen who do the fabrication and installation. 
We have expanded our outreach to markets nationwide and continue to build upon that success.
Project-Specific Wood Product Manufacturing
With no running product line or standard colors, everything we sample and produce is 100% tailor made. Want to get creative? This is your chance!
Our state-of-the-art production facility in Dallas is where we custom fabricate virtually anything needed for your project, including:
Wood floors (any type)
Wall and ceiling applications (3D or Flat T&G planks)
Stair treads
Laser or CNC-cut artistic elements
Reclaimed and antique material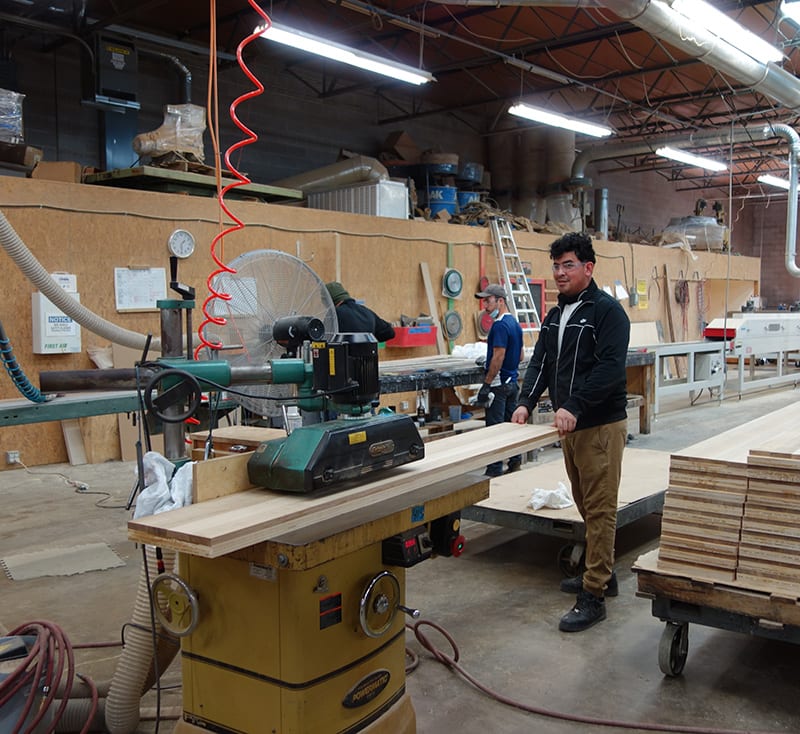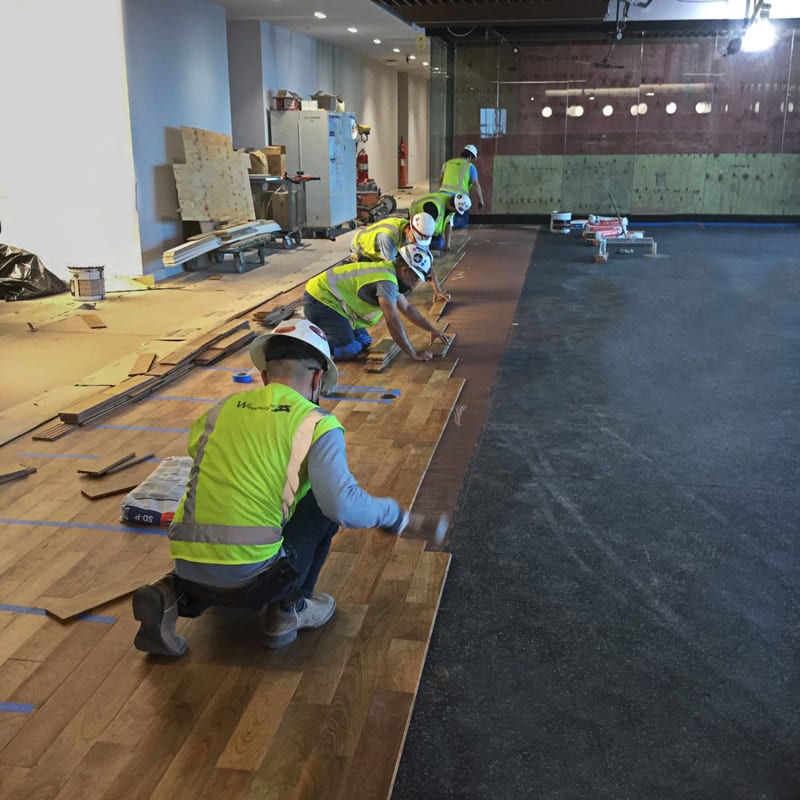 Installation Services
Woodwright's team of highly skilled construction professionals provide and install wood materials on commercial and luxury residential projects all over the US. On Texas and Oklahoma projects we are the exclusive labor source for our specified products, however, we often install our materials for other subcontractors. This provides 100% single point accountability to our valued General Contractors.
Architect and Design Specifications
Woodwright goes to market through our direct connection with architect and design firms. Our educational approach provides significant value to those specifying wood materials, especially when they realize we are more interested in helping them do what is in their client's best interest than just getting a specification.
Our team of architect and design consultants assist design teams in all material selections, starting with the proper specie all the way to choosing the appropriate finish.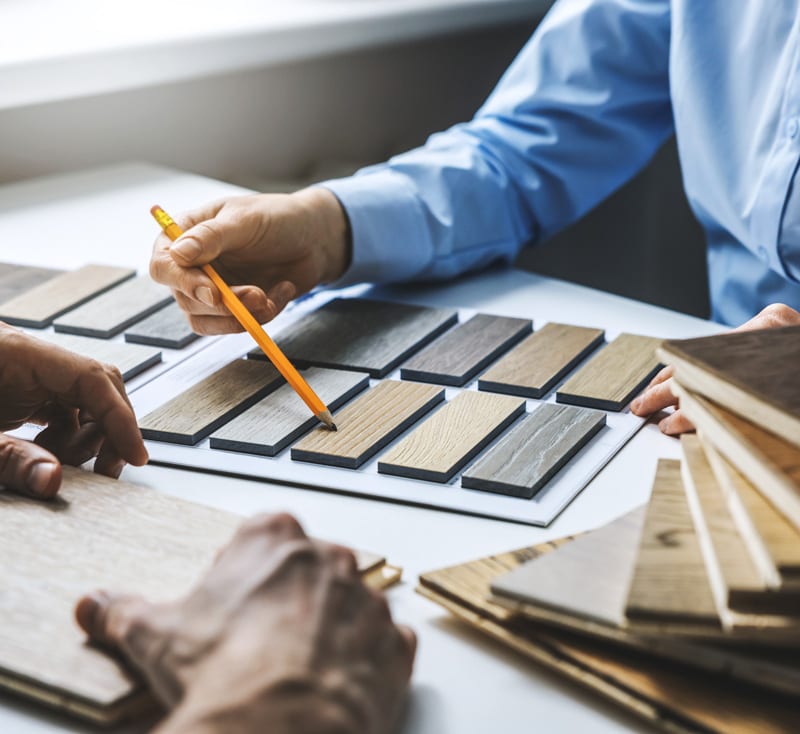 Sustainability Initiatives
We are committed to manufacturing the majority of our tailor-made products to meet the certification criteria for LEED, WELL, Living Building Challenge, or other sustainable projects. For many commercial architects and designers, the search for green building materials can become daunting with limited product choices available to meet their design intent. At Woodwright, your sustainability solutions are vast.
Woodwright is a proud member of the following organizations.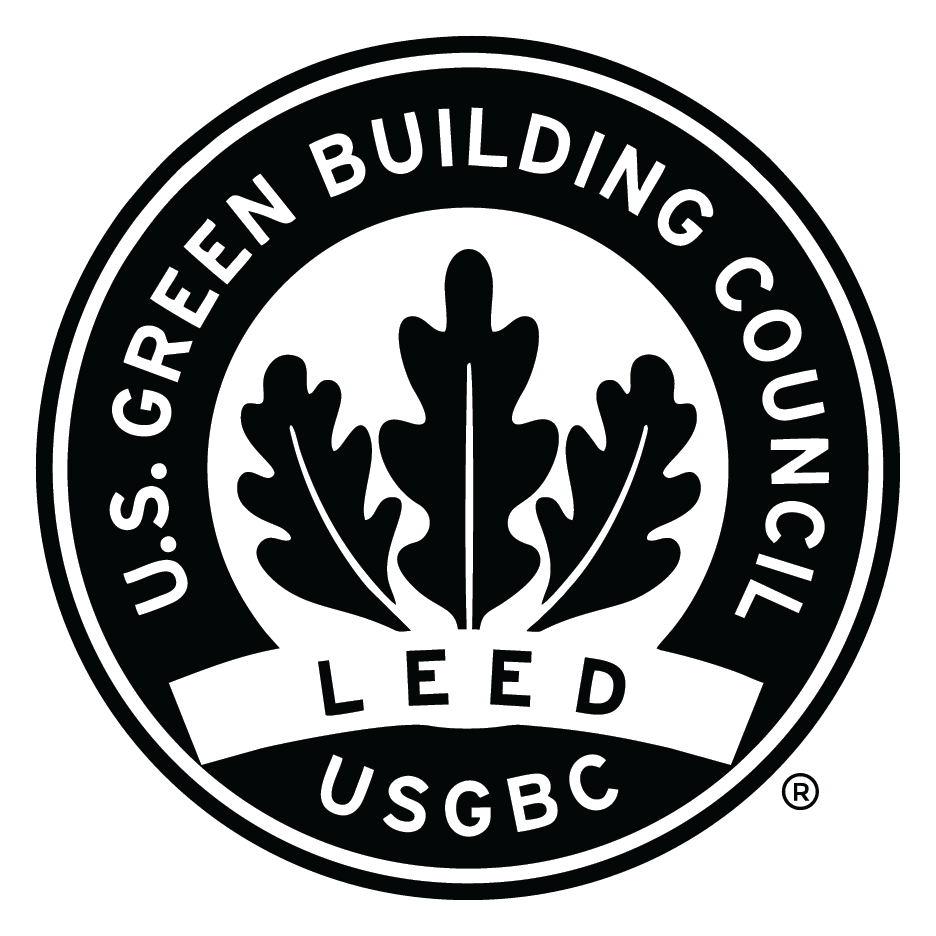 The US Green Building Council (USGBC) has adopted the Leadership in Energy and Environmental Design (LEED) rating system which provides guidelines for the construction of environmentally responsible buildings.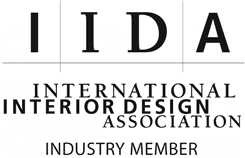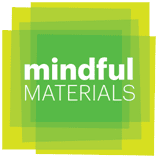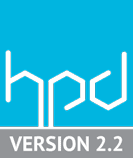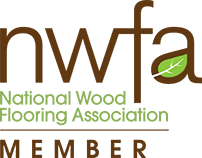 Built on honesty, integrity, and impeccable craftsmanship
Mission Statement
Woodwright's mission is to develop a respected brand dedicated to providing architects and designers with quality, project-specific wood products for commercial floors, stairs and specialty wall applications. 
In addition to providing exceptional installation services to general contractors utilizing our on staff skilled craftsman and team of construction professionals, Woodwright provides wood solutions to projects around the globe. 
Vision Statement
Woodwright's vision is to expand our product offerings, market segments and manufacturing capabilities while remaining dedicated to assisting our clients with finding innovative wood solutions for their projects.