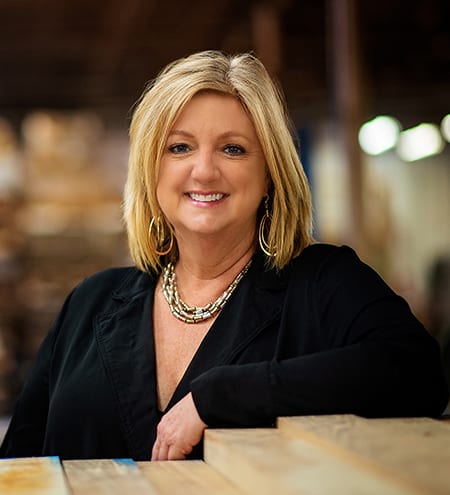 Loriewelch@woodwright.com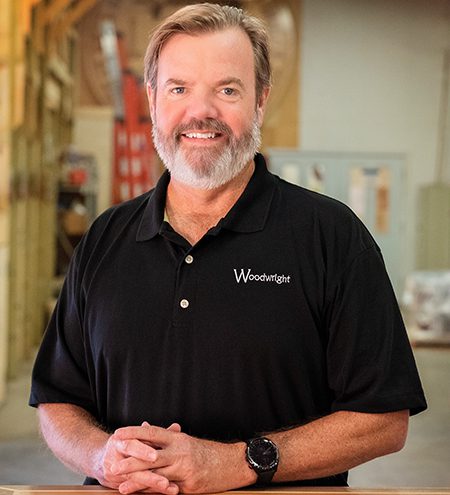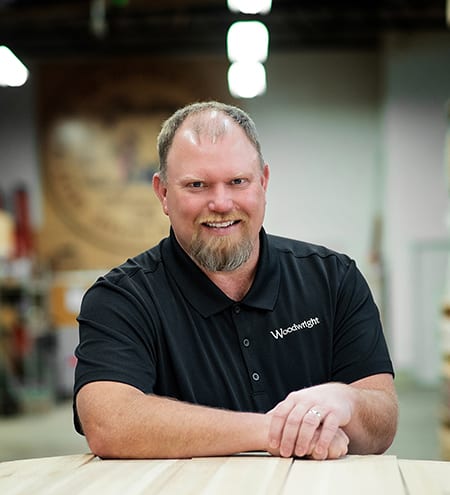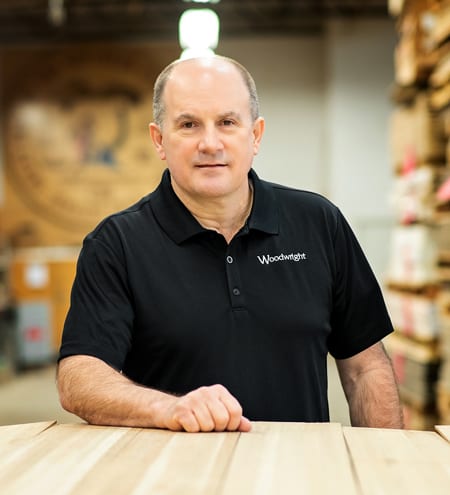 Rick Farrell
Vice President
Architect + Design Consultant
Dallas Rep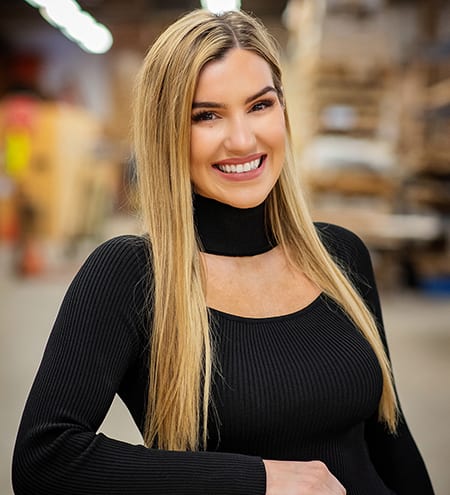 Brianna Chudej
Architect + Design Consultant
National Rep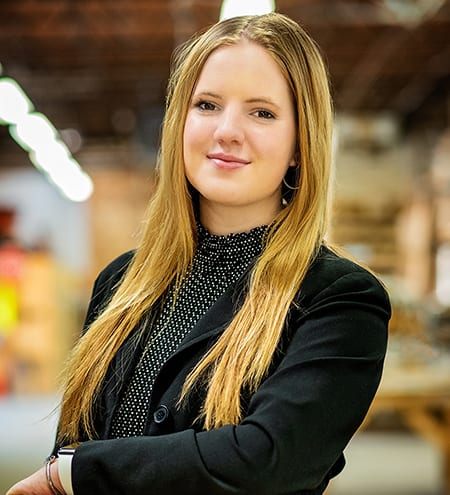 Copeland Welch
Inside Sales Representative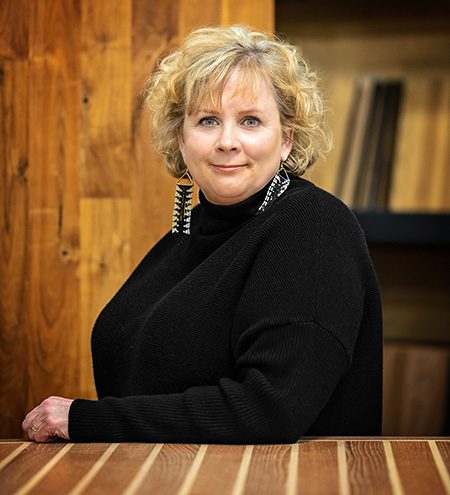 Gretchen Kliafas
Architect + Design Consultant
Austin | Houston | San Antonio & OK Market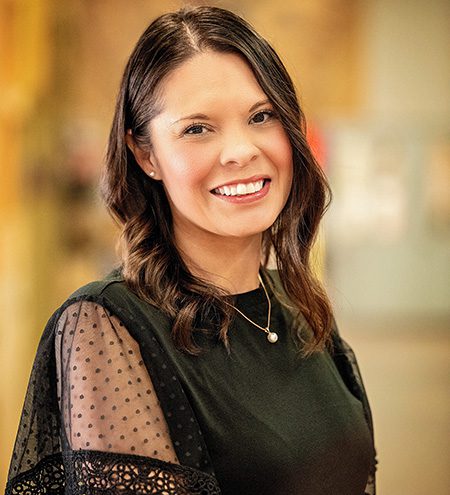 Blanca Rodriguez
Showroom Manager/Sales Support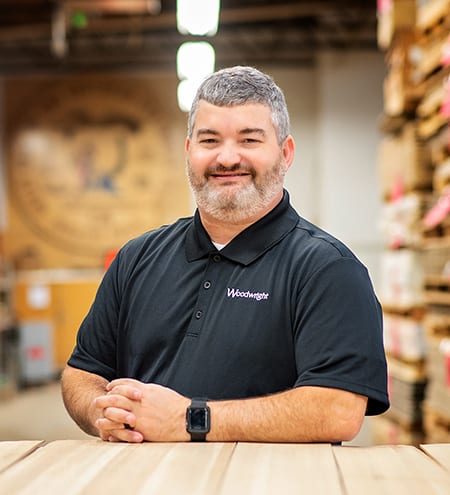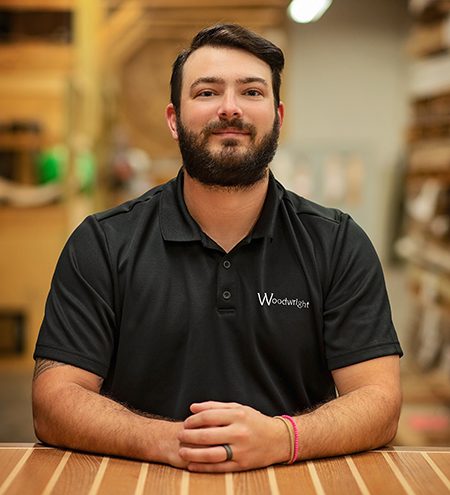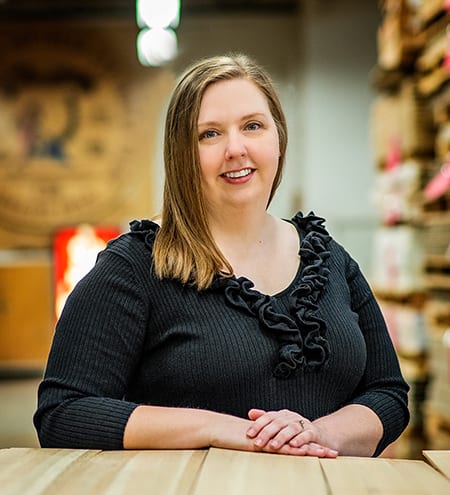 Rebecca Guzman
Project Manager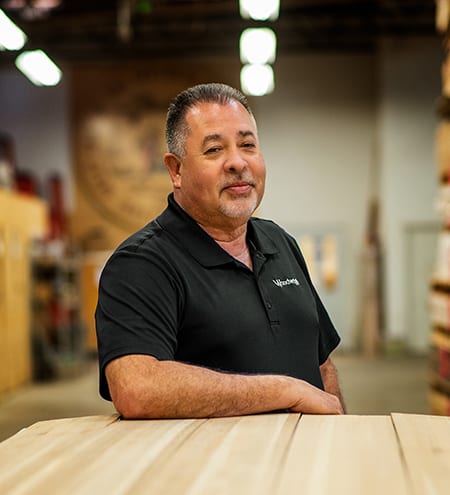 Bruce Western
General Superintendent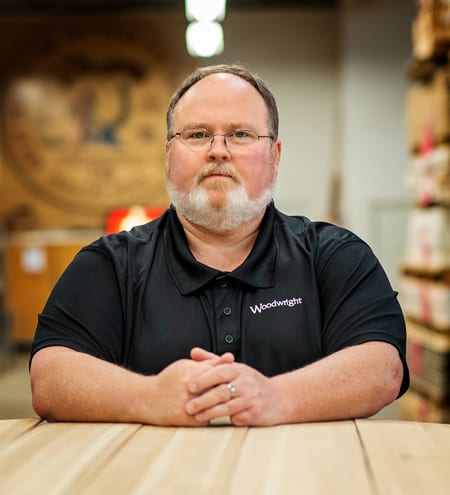 Richard Phillips
Field Supervisor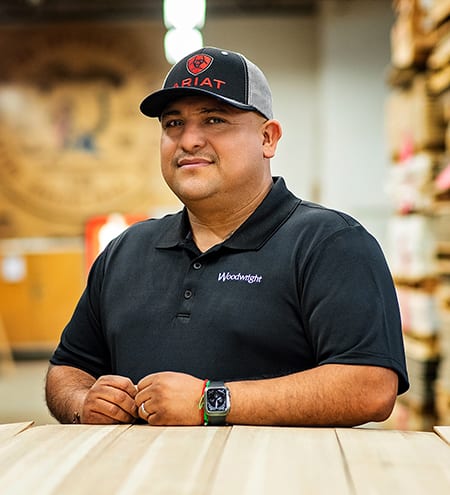 Jose Suarez
Field Supervisor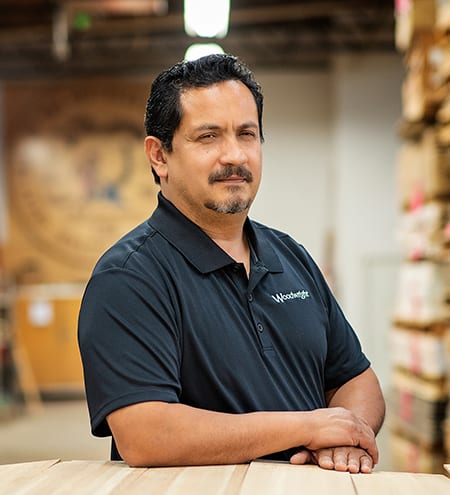 Jesus Luna
Field Supervisor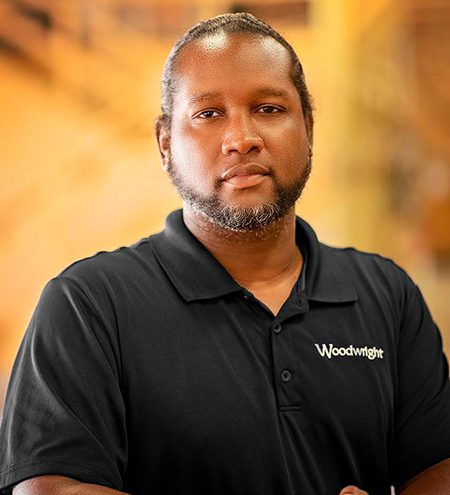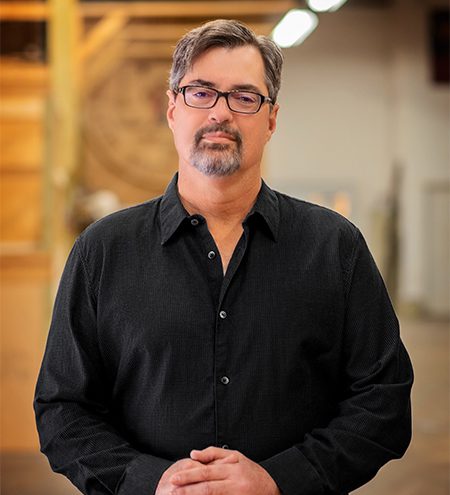 Clay Walker
Production Liaison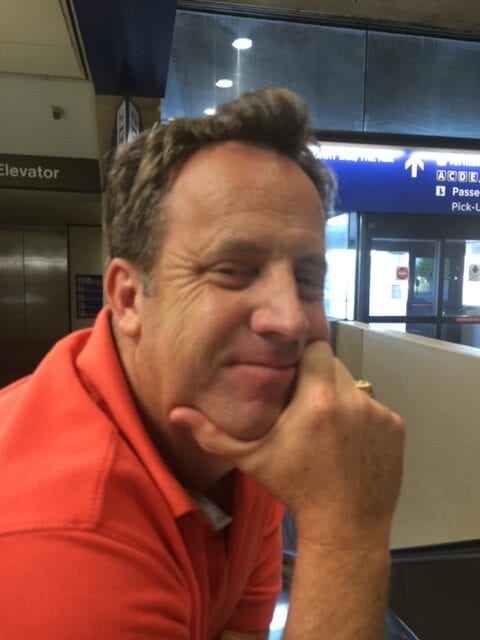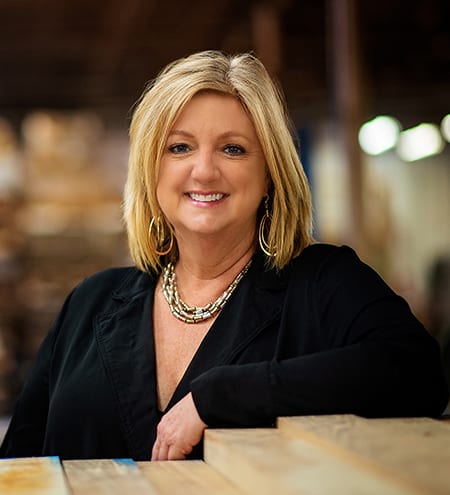 About Lorie
I have been a part of Woodwright since 1998 but, became the CEO upon the death of our founder and my husband, Steve Welch. I am a native of Kentucky and spent most of my childhood summers there with my grandparents in a beautiful area known as Land Between the Lakes and my school years in Texas. I returned to Kentucky and received my bachelor's degree in interior design from Murray State University in 1994 and went to work in the design industry in Nashville, Austin, and eventually back in DFW where I have spent the past (almost!) 20 years. It is my pleasure to serve as president for the Subcontractors Association of the Metroplex (SAM) and am an active member of the Association of Professional Women in Construction (APWC) and the Women's Business Council WBENC. I have continued my education as an alum of Goldman Sachs's 10,000 small businesses 10ksbapply.com and enjoy art, traveling, and great meals with my favorite chef and life partner, Jack. I have 2 kids in college at Tarleton State University and 5 dogs that share our space. Having recently made a move to Tarrant county, I am looking forward to expanding connections and finding new favorites in the western portion of the Metroplex.
" You can't be brave if you've only had wonderful things happen to you." – Mary Tyler Moore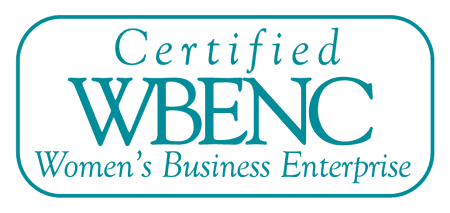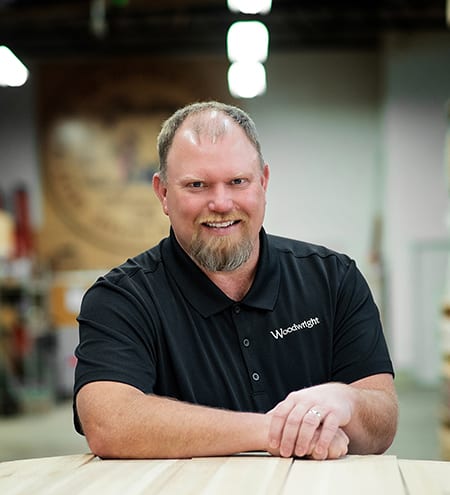 About James
I'm from a small town in the Oklahoma panhandle and in 1988 I joined the US Navy to serve my country and see the world. After my honorable discharge in 1993, I came to Texas and soon found a role with Woodwright doing sand & finish work, which started my journey of learning the business from the ground up from our founder, the late Steve Welch. I enjoy helping customers and designers with challenging projects, and I believe our team of talented craftsmen who can take designs from idea to installation is really what sets us apart from our competitors. The future of wood flooring is rich with growth and change, and Woodwright will continue to lead the industry with innovative techniques and products. I am proud to be part of such a dynamic company for the last 35 years. Outside of the office, my wife, Angie, and I are "raising kids in a barn"; we're a dedicated FFA and 4-H family, and our children raise and show pigs and steers in stock shows across the state of Texas.
"Customer service is not a department at Woodwright; here, it is everyone's responsibility"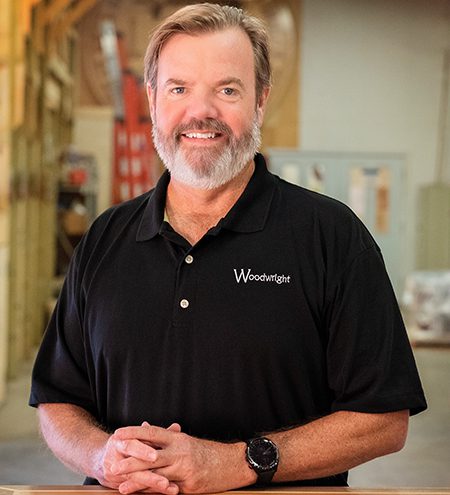 About Read
I am a Dallas native with a long history in the construction and service trades. I have led corporations and partnerships, as well as proprietorships. Giving back is a high priority of mine, having served on various boards of business, trade groups, professional societies, non-profits, universities, and foundation entities.
I graduated Texas A&M University with a B.S. Industrial Distribution. Over the last five years, I have held successive appointments as a Senior Lecturer in the Master of Industrial Distribution (MID) program in the College of Engineering at Texas A&M University.
When not golfing (I mean not working..), I love to spend time with my three adult children and friends.
I am thrilled to be part of this great company and help it grow and prosper.
"When you arise in the morning think of what a privilege it is to be alive, to think, to enjoy, to love…" ― Marcus Aurelius, Meditations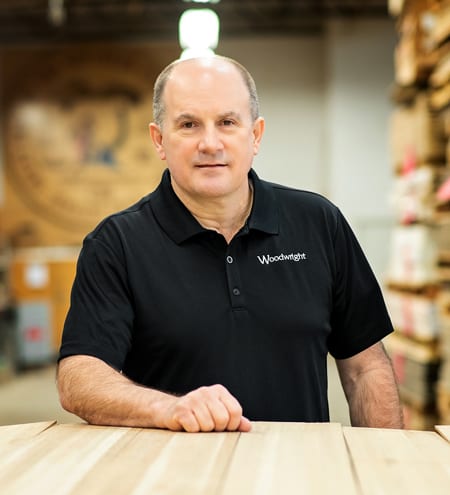 About Rick
Right after high school, I got into the wood business and sawdust has been running through my veins ever since.
My lifelong passion for wood eventually brought me to Woodwright in 2006.
Wearing many hats at Woodwright, my primary role is our A+D Consultant in the DFW market.
I love collaborating with our valued Architects, Designers, and General Contractors to help them find the perfect wood solutions for their projects. I have been called a Wood Geek on more than one occasion!
Taking a very educational approach, I work to bring the design team's vision to life while protecting their client's best interests.
It's what I do best I guess.
In addition, I enjoy working on Woodwrights sustainability initiatives, marketing, and of course: training and mentoring our growing sales team.
In my spare time, you can find me doing some woodworking (shocker), fishing, or creating memories with my family.
"Abundant to all the needs of man, how poor the world would be without wood."  – Everard Hinrichs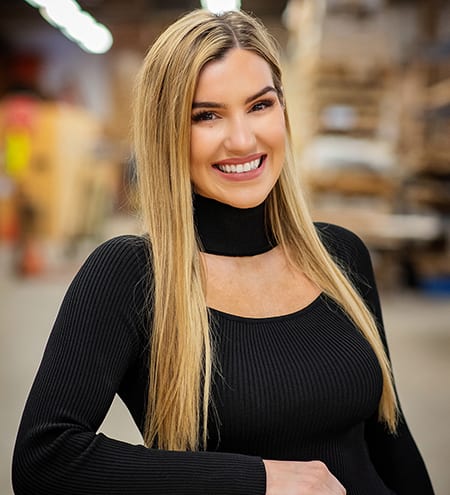 About Brianna
As a proud native Texan, I was raised in a charming small town located in Central Texas. After graduating from Texas A&M University, I embarked on a career in the flooring industry, where I work as a proactive team player who brings a creative approach to sales and marketing initiatives. In my free time, I love to kick back with a good Netflix show or dive into an enthralling historical romance novel.
"No one is you, and that is your power"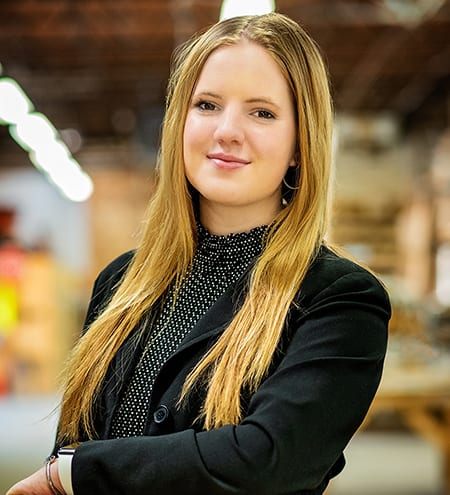 About Copeland
Copeland is a recent high school graduate from the tiny district of Aquilla in central Texas and attends Tarleton State University where she is an Agriculture Communications major. She loves public speaking and hopes to put her skills to use in the future as a brand ambassador for Woodwright! Copeland enjoys spending time with family and friends and cleaning.
"Happiness is a choice."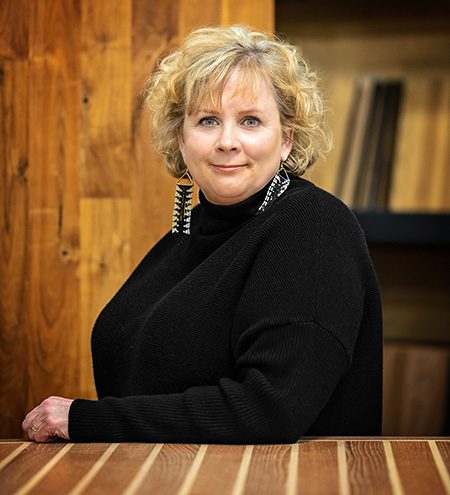 About Gretchen
I am proud and excited to be the newest our A/D Team here at Woodright. I am not a native Texan, but I "got here as soon as possible!" I reside in Houston as an empty nester with my husband, Steve. I am proud to say I bring 17 yrs. experience throughout Texas supporting Architects, GCs, and other decision-makers as an architectural project representative. I love collaboration and learning from these experts every day. My biggest goals in life are found in helping others achieve theirs. In work, play, prayer, and life. I come to Woodwright with my "signature" belief in building better! I love being part of a team who also shares the integrity of offering the best solutions for every step of the project.
I look forward to the challenge of providing Houston, Austin, San Antonio, and Oklahoma with the most custom solutions in floor, wall, and ceiling applications.
When I am not working or studying to get my CDT, I enjoy cheering on the Cowboys and the Rangers, cooking for friends and family, and taking long road trips with my best friend and two Labradoodles, Finn & Lilly.
"The dictionary is the only place success comes before hard work!" Vince Lombardi"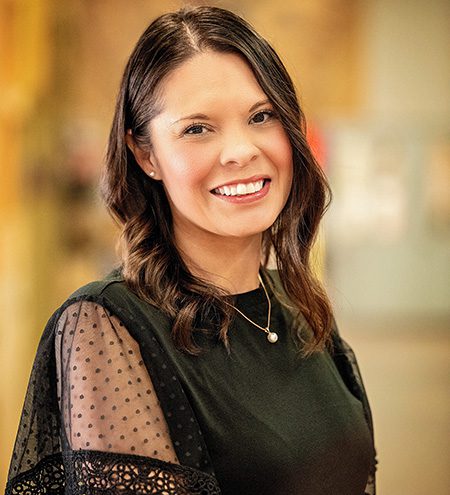 About Blanca
My name is Blanca Rodriguez, I have been in an Administrative Assistant role for over 10 years working alongside executive leaders in the Dallas metroplex area. I moved here from El Paso to a small town north of Dallas known as McKinney, Texas. I graduated from McKinney High School in 2002 where I met my husband and high school sweetheart. After graduation, I attended IBS school where I received my administrative assistant certification. I am always looking for ways to continue to learn and expand my knowledge. I love helping and assisting others by making their lives a little easier. I am inspired daily by my husband and our 3 children Annabel, Gabriel, and Valerie. In my free time I love cooking and doing crafts, but most of all I love to spend time with my family playing soccer, doing cookouts, and going on long walks with our 2 dogs Snoop dog and Santana.
I am overjoyed and blessed to be at Woodwright and take in all the wisdom and expertise everyone on this team has to offer.
"You don't have to see the whole staircase; just take the first step." – Martin Luther King Jr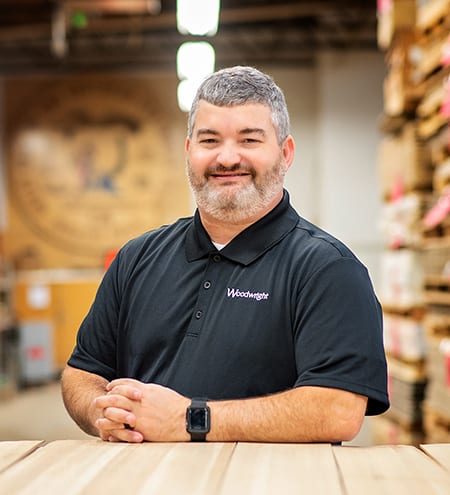 About Joey
As a graduate of Louisiana Tech University with a Bachelor's Degree of Architecture, I serve as the Chief Estimator for Woodwright. I have been part of the Woodwright team for over eight years, leading the Estimating Department and helping the Project Team by managing drawing updates and changes during the construction process. I came to Woodwright with more than ten years of estimating experience from several prominent Tenant Finish-out and Ground-Up General Contractors in the DFW market. My experience enables me to serve Woodwright through my unique background in general contracting, estimating, and leadership. I am a devoted father of four children and grandfather to one granddaughter, My hobbies include hunting, hiking, and spending time with my wife.
"Success is relative. It is what we can make of the mess we have made of things." – TS Eliot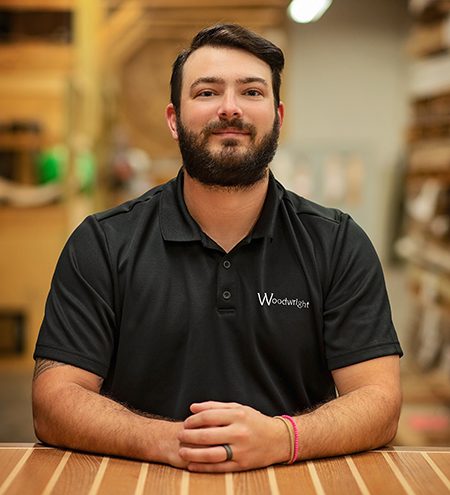 About Cody
I joined the Woodwright Team at the start of 2023 as an Estimator. I graduated from Collin College with an associate of science and came with a background in Remodeling, Construction, Finish Coatings, and Estimating. I'm a native Texan and always will be. I spend my spare time in East Texas fishing (for fun or in tournaments), hunting, and enjoying time with my family. I was very excited to join the Woodwright and I couldn't have asked for a more perfect fit.
"We are what we repeatedly do. Excellence then, is not an act, but a habit."
-Aristotle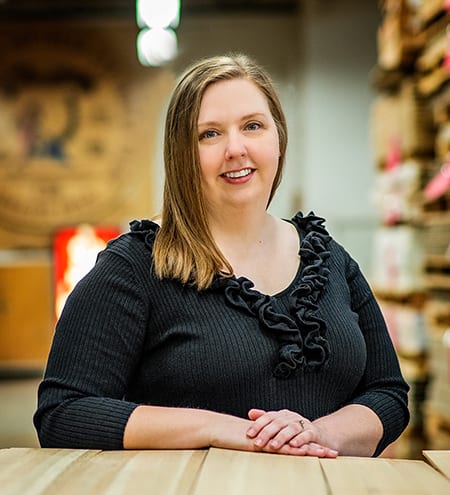 About Rebecca
Rebecca is the Assistant Project Manager at Woodwright. She has over thirteen years' experience in the construction industry and has been with Woodwright since 2011. Rebecca is the main point of contact through a project's submittal process and material procurement. She also handles client billing and various other project management responsibilities. When not at the office, Rebecca enjoys reading, drawing, and spending time with her husband.
"Love all, trust a few, do wrong to none."  – Shakespeare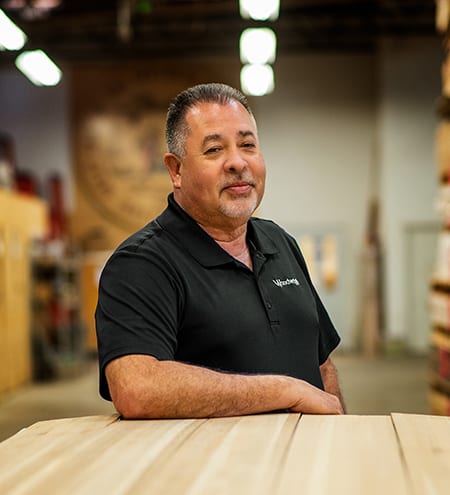 About Bruce
Bruce started with Woodwright as a helper at our Goodnight Lane location where we were working out of a two-bay storage unit. As Woodwright grew, his responsibilities and positions also grew. Bruce's current position is General Superintendent.
Bruce's hobbies include woodworking, hunting, fishing, kayaking, traveling, and geocaching. He loves being outdoors. He is happily married with three children and three grandchildren, at last count, that he and his wife love spending time with.
"Some succeed because they are destined. Others succeed because they are determined." – Jason Witten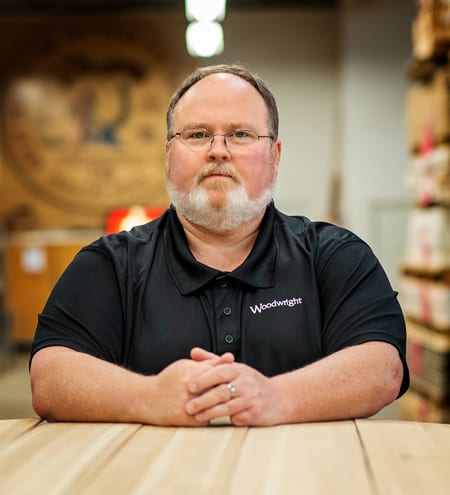 About Richard
Richard started working at Woodwright in 1995 as an install helper. After leaving the metroplex in 2005, he returned to Woodwright in 2016 as a Project Manager and Field Supervisor. While not at the office, Richard enjoys woodworking and spending time with his family.
"Wisdom begins in wonder." – Socrates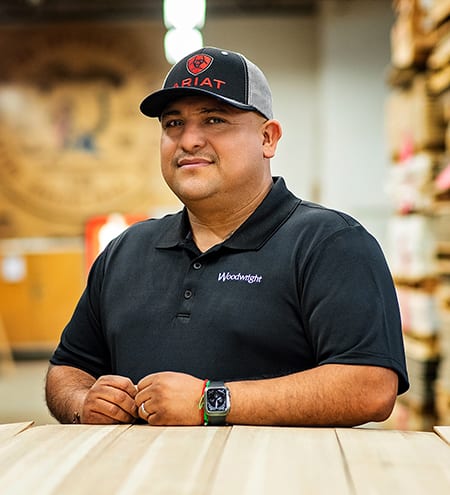 About Jose
Jose Suarez is a Field Superintendent for Woodwright. He started in 2003 as a Sand and Finish helper and advanced through the company. He loves large complicated projects that challenge him to do better. He is married with four children and likes to spend his time with them along with other hobbies such as working on old cars and trucks, working on his house, and enjoying the outdoors.
"Stay Positive, Work Hard, Make it Happen!"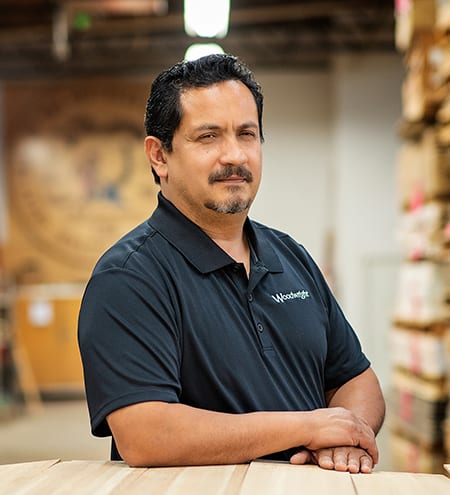 About Jesus
Jesus Luna started working at Woodwright in 2016 as a supervisor. His role includes watching over our installation and sand and finish projects to make sure everything runs smoothly. Jesus is married with three children and likes traveling and spending time with his family.
"Life is beautiful, eternity is better, be prepared for both."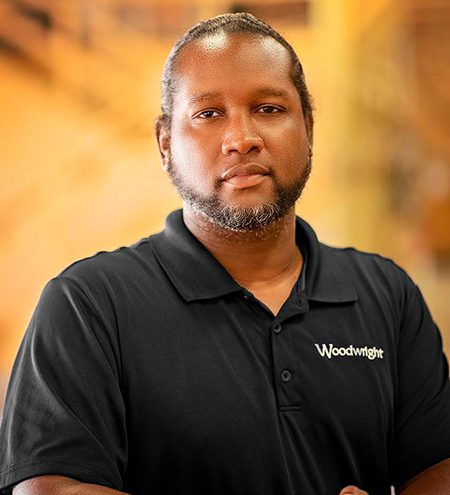 About Josh
I am a long time Texas native, originally from the Golden Triangle of Southeast Texas. After finishing high school, I moved to the Dallas area to pursue my degree in Drafting. I have over 20+ years of AutoCAD skills, which I have utilized at my current job at Woodwright for the past 10 years. I enjoy challenging myself to improve my skills and the quality of the Drafting/ Design documents used for installation.
In my spare time, I enjoy spending quality time with my wife, traveling, cooking, photography, and playing golf with my 12-year-old daughter.
Working at Woodwright has allowed me to expand and hone my skills, as well as to collaborate with an amazing team to develop innovative designs and projects. I am so glad to have a job that allows me to explore my passion for drafting and design, while also giving me the flexibility to enjoy my personal life. I strive to remain humble and to use my skills to help others.
"Wow, that's crazy…"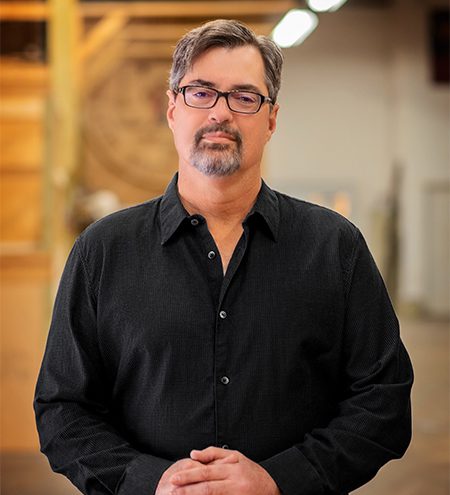 About Clay
Clay is the coordinating liaison between Woodwright's production shop and sales department, responsible for scheduling, purchasing, and estimating for shop produced materials.  He is a native Texan, trained in grading and identifying all types of wood, with decades of experience in the hardwood lumber business, specializing in flooring manufacturing and distribution, as well as construction estimating. In his spare time Clay plays tennis regularly in singles and doubles leagues in Dallas, and enjoys working on home projects and spending time with his wife and pets.
"To expect the unexpected shows a thoroughly modern intellect." – Oscar Wilde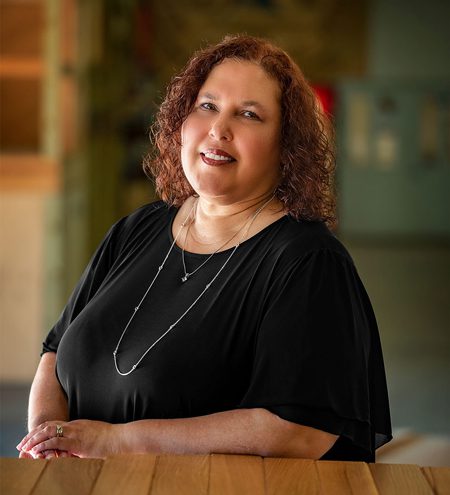 About Darlene
I had the pleasure of joining Woodwright in May of 2022 as an HR Generalist. I have worked in many different facets of the construction industry since moving to Texas from Ohio in 1995. I am a true believer that we need to encourage more students to consider learning a trade. Apart from work, I enjoy spending quality time with my husband and our son, who is a budding musician. We find ourselves spending as much time as we can at the Dallas Symphony. I also love mentoring women inside and outside of my church. Spending time with family and friends, as well as helping others, is what brings me the most joy.
"Don't treat people as bad as they are, treat them as good as you are." – Anonymous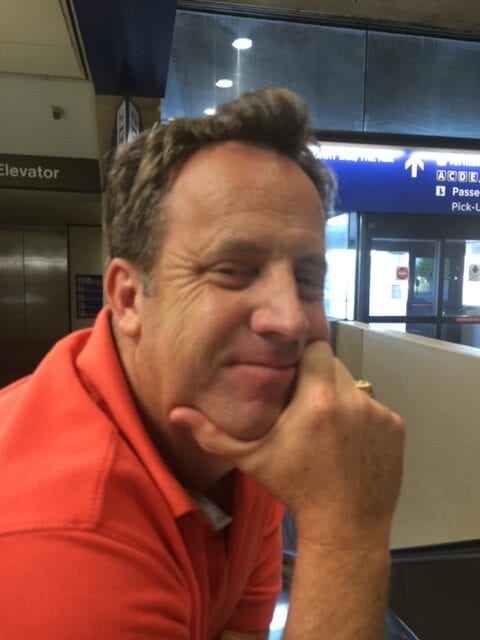 About Steve
Steve began Woodwright in 1985 with his uncle, Tom Peterson. He quickly saw the value in offering only wood to contractors and clients throughout the Metroplex. He built the company on integrity, honesty and impeccable craftsmanship.
Steve was involved in every aspect of the company from estimating, production, and installation to construction administration and marketing. He loved working with the amazing team that he built and the impressive list of diverse clients through the years.
Steve was truly a force of nature. His devotion to quality and building relationships with people continues to inspire us as we continue his legacy.