Your Source for Turnkey Wood Solutions
Wood flooring is a solid investment in any indoor space. The elegance of wood lends itself to a variety of options for furnishing and decorating your interior, and the beauty of wood stands on its own to produce a look that's as classic as it is adaptable. At Woodwright, we have the tools and skills to install your new wood flooring in a detailed, meticulous fashion.
Construction companies across both Texas and Oklahoma trust our master craftsman to provide and install their custom wood solutions. Why? Our single-point accountability. Woodwright always takes full responsibility for our scope of work from beginning to end. In fact, over the last three decades, we've earned a reputation for accomplishing challenging projects with nearly impossible schedules.
If you think it can't be done, get in touch with us.
Why Construction Companies Want to Work With Us – The Woodwright Difference!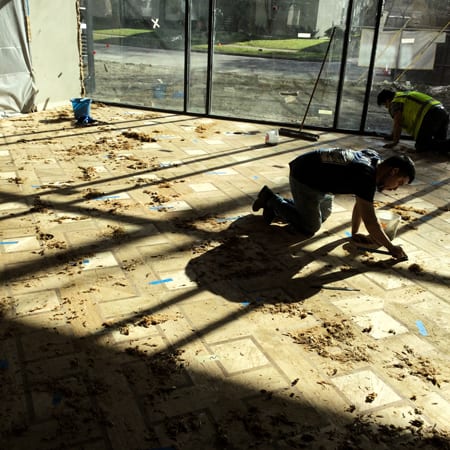 Installation Team
Our team of construction professionals are well-versed in commercial construction and bring decades of experience to the table.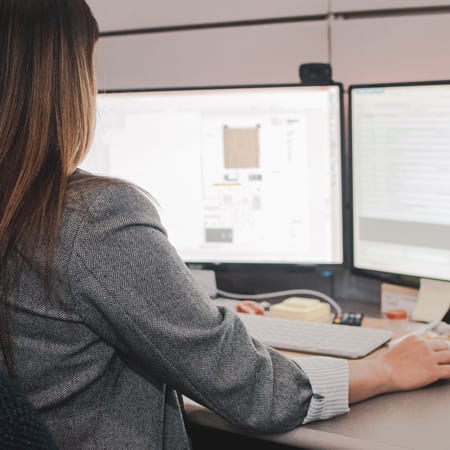 Estimating Team
We kick off the process by providing detailed and accurate proposals.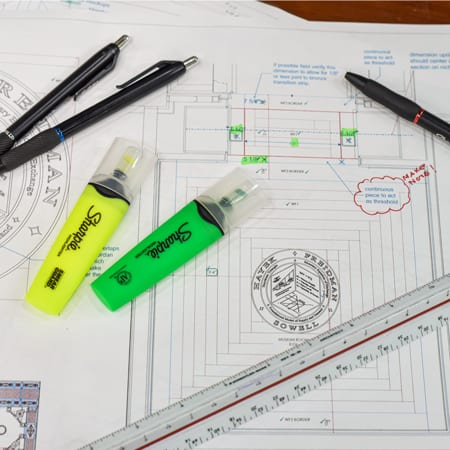 CAD Draftsman
We work together to create comprehensive shop drawings.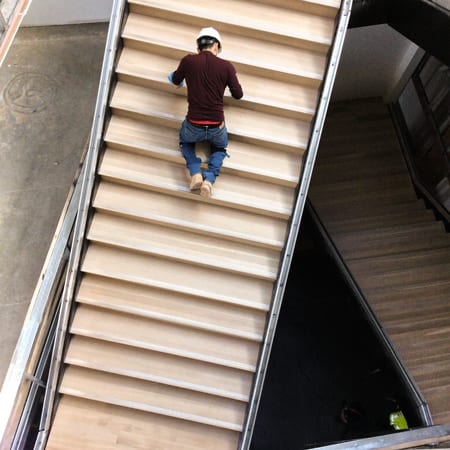 Project Managers, Superintendents, and Project Engineers
From submittals and material procurement to onsite professional construction management, we've got it covered.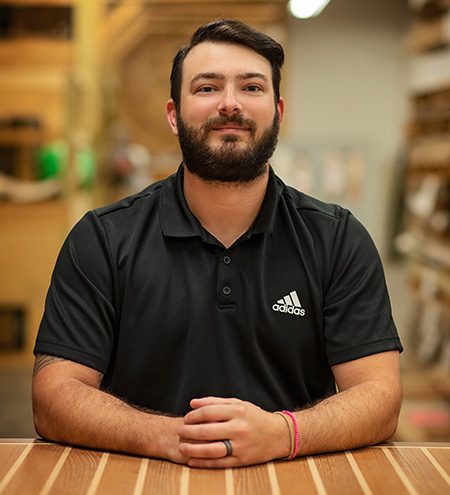 GC Liasion
Cody Thompson takes care of our valued General Contractor's relationships.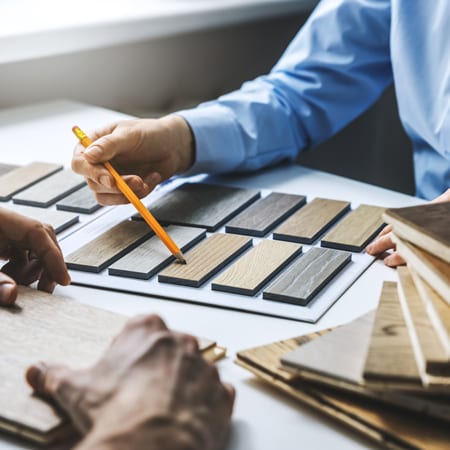 A+D Team
We speak designer! Our dedicated team of Architect and Design liaisons work with you throughout the entire process.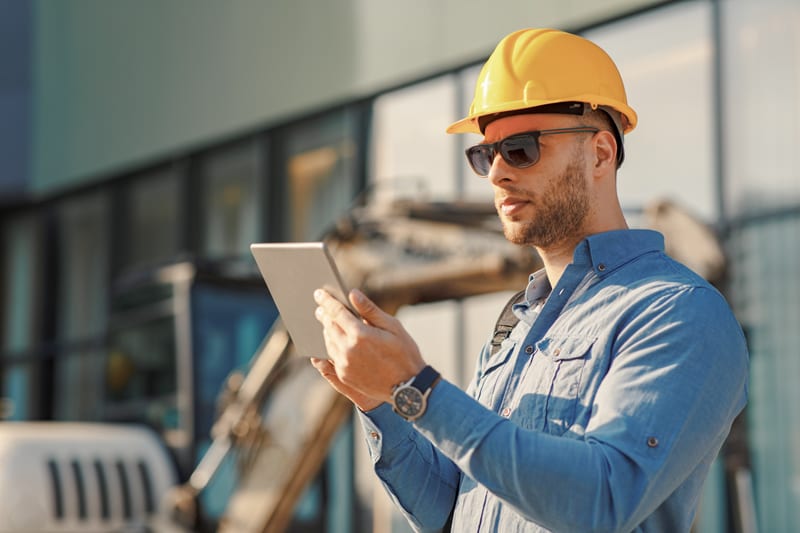 Fieldwire App Utilization
Our superintendents and project managers utilize cutting-edge technology on-site to document pre-construction conditions, installation and finishing details, additional project updates, and more.
No Subcontractors
We choose to hire and train our own skilled craftsmen who participate in our company safety program and are OSHA 30 certified.
35+ Years of Experience
We bring a high level of quality and integrity to every project and have garnered a reputation of accomplishing challenging projects with nearly impossible schedules.
Complete Manufacturing Facility at our Dallas Headquarters
Here, we provide custom in-house fabrication of wood flooring, treads/risers, nosing, and unique wall materials for installation by our team – or for sale to those on projects located outside our region.
We also offer:
Virtually any specie or grade in solid or engineered options
Expert color and texture matching
Creative solutions utilizing laser and CNC work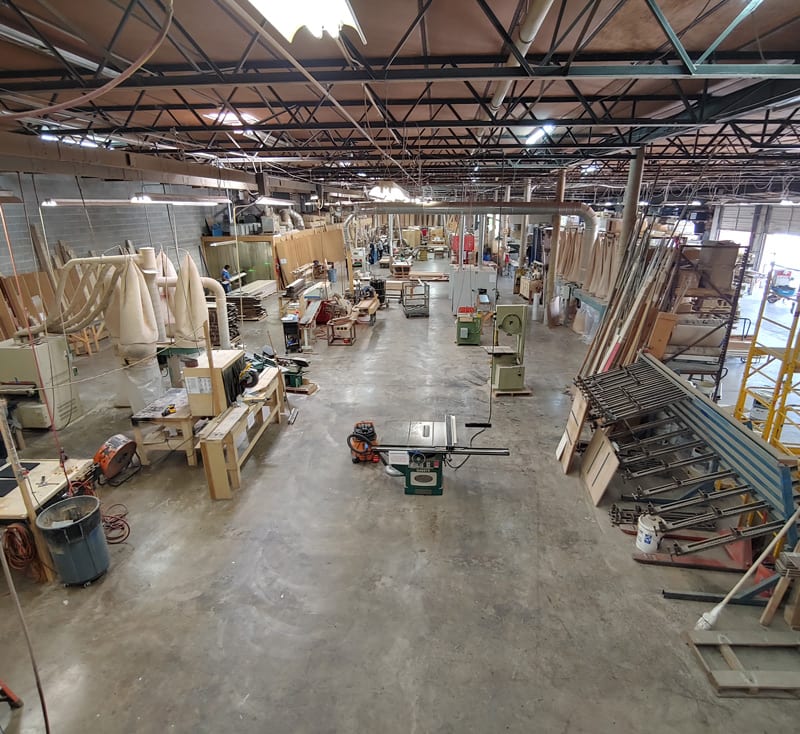 Y'all did a great job out there. Certainly, photo worthy.
Joshua Miller, Harvey-Cleary Builders
Jenny and I appreciate your help, and for sending in a most spectacular team to finish the project. The floors are beautiful. Your finish team are artists. Thanks.
Kurt Campisano
I wanted to take a moment to reach out and express my gratitude for Richard and his crew's progress/quality of work at Energy Plaza. Your ability to consistently deliver exceptional results, even in the face of tight deadlines and challenging circumstances is commendable. I have enjoyed working with the crews you have on site. Their proactive approach and quick thinking have undoubtedly played a significant role in keeping the project on track.
Marcus Comello, Assistant Superintendent - BRASFIELD & GORRIE, L.L.C.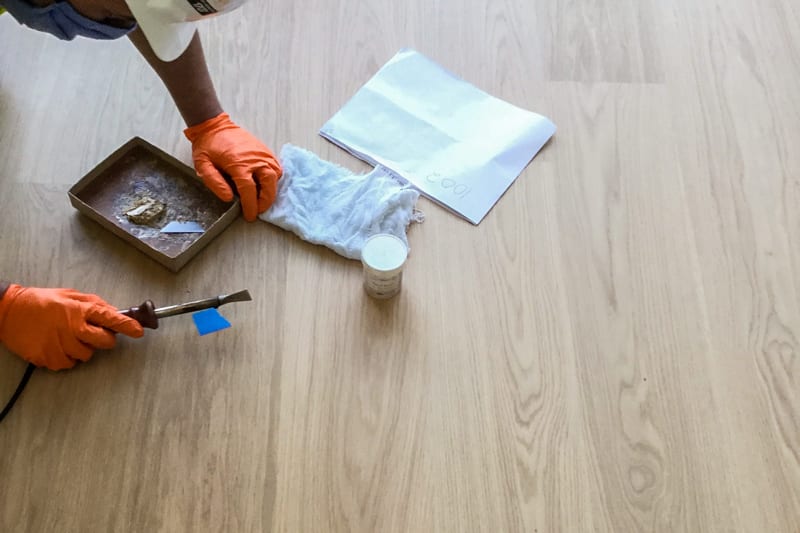 Woodwright provides on-site, industry-standard services with each project that meet and exceed national industry guidelines. These include:
Floor Prep – Properly prepare and flatten all subfloors prior to installation
Moisture Testing – Test the slabs and subfloors for elevated moisture levels
Professional Installation – Ensure superior quality and attention to detail throughout the installation process
Additional services provided by request include:
Subfloor Systems
Moisture Barriers
Sound Pads
Floor Protection
Sanding and Finishing

Urethane and Oil Finishes
Custom stain colors, VOC-compliant options
Sustainability Initiatives
We are committed to manufacturing the majority of our tailor-made products to meet the certification criteria for LEED, WELL, Living Building Challenge, or other sustainable projects. For many general contractors, the search for companies who provide and install green building materials can become challenging. Woodwright's team of construction professionals are prepared to handle any sustainability need your project has.
Woodwright's mission is to build and foster relationships with commercial general contractors and elite homebuilders to provide professional turnkey wood floor installations utilizing the specialty products we produce.
We realize not every contractor will appreciate the level of service and diverse customization we offer. For those that do, we welcome the opportunity to partner with you on your next project.
Frequently Asked Questions
What products does Woodwright install?
We install wood flooring of any kind, T&G flooring products on vertical and ceiling applications, wood stair treads and risers, plinths, social seating, and project-specific specialty materials produced in our shop. Most of the products we install are our own specified materials, however, we also install other manufacturers products.
Where does Woodwright install?
We primarily install projects in Texas and Oklahoma where we only provide installed pricing on our spec products. When our skillset is needed non-regionally, our crews will travel to install anywhere within the US.
From where do we obtain our installers?
The majority of our installers are long-term Woodwright employees. We hire and train mechanics to work alongside our seasoned craftsman in two-man teams.
Do you sell your specified materials to other installers?
Yes, but only for projects outside of Texas and Oklahoma. Regionally, we choose to provide turnkey installed pricing only.
What is the flatness tolerance for engineered wood floors and proper floor prep?
Typically 1/8" in 8' or 3/16" in 10'. However, you should always refer to the manufacturer's installation instructions to be certain you are adhering to their requirements.
What is the recommended procedure for moisture testing the subfloor?
There are many methods, however, a Calcium Chloride test is Woodwright's preferred test. Always be sure to reference the manufacturer's installation instructions to ensure you are keeping your warranty intact.
What adhesive is recommended for engineered wood floors?
We recommend a urethane adhesive. Our team highly favors Bostik.